Videographer Wanted! (Intern)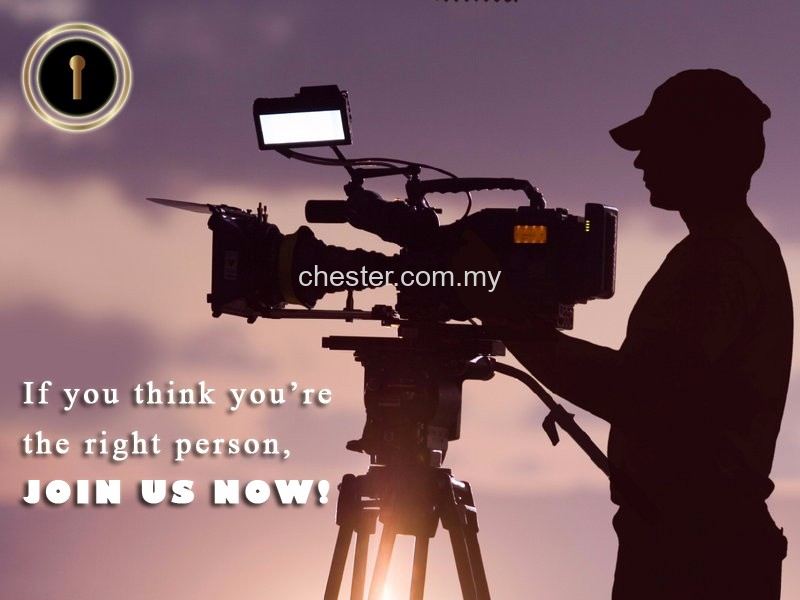 Internship to work directly with Dato Howard
Job Title: Creative Intern, Videography
Location: Kota Damansara
Dates of Positions: Ongoing, 3 months
Time Commitment: Flexible, TBD
I am looking for someone who is obsessed with social media and is creative and thoughtful when interacting with online communities and building relationships. As our Creative Intern, you will participate in all stages of our marketing campaign. Your insightful contribution will help develop, expand and maintain all of our marketing channels.
Responsibilities:
• Assist in marketing content creation
• Update company's social media pages
• Write and edit relevant materials before publishing
• Promote company's product in social media
Requirements:
• Experience with making promotional videos, editing videos and writing stories
• Familiar with basic photoshop and video production software
• Excellent verbal and written communication skills
• Fast learner and passionate about product marketing
• Creative mindset, not afraid of challenges and enjoy stimulating working assignment
Perks and Benefits:
• Eligibility for commission based earning
• Potential of travelling for work
• Letter of recommendation and referral
• Opportunity to convert to full time employees for outstanding interns
• Flexible schedule if you want to take classes or travel simultaneously
• Opportunity to work directly with the Chairman and our top management team
Special note: Interns are only eligible for receiving salary after convert to full time employees.
We value all of our interns and go the extra mile to make sure you receive a learning experience that fits your career goals. You will become extremely knowledgeable in online communication, and understanding of the right tactics to combine online marketing with overarching outreach goals in a professional setting.
To apply for this Internship with me, please submit your resume and related materials such as marketing samples, production videos, blogs, website, and portfolio to jei860622@yahoo.com